Are you tired of your yellowing teeth, and you wish to transform them back to their pearly whites? If so, Dr. DeMercy and Dr. Kossick offer teeth whitening in Roswell, Georgia, to brighten your teeth!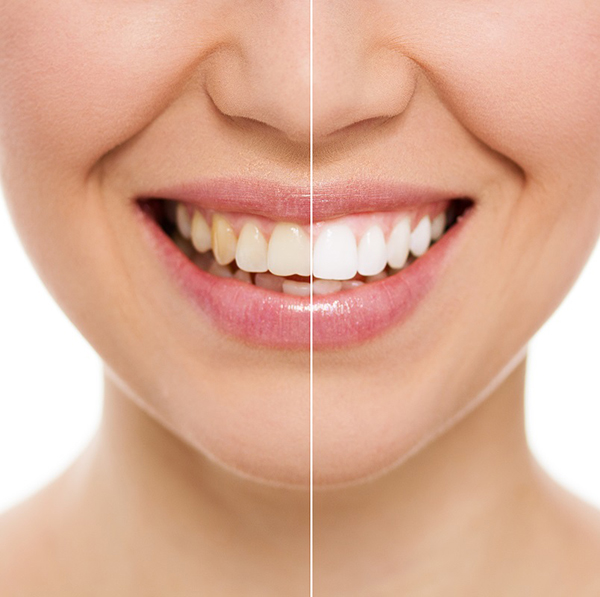 Many people lose color in their teeth due to the use of tobacco products, drinking stain-filled products (like coffee, tea, red wine, and soda), and age. This is a very common condition, and we are here to help you with KöR® teeth whitening procedures.
Your dentist at DeMercy Dental will make impressions at your next appointment and create custom trays that fit perfectly with your bite and smile. The bleaching trays will be made for both your upper and bottom jaws. Once the trays are made, an informational video will be viewed at time of pick up. You will receive a KOR take-home bag, which will include your bleaching solution for you to use when you are ready. These trays will fit perfectly into your mouth and brighten your teeth over the course of the bleaching time. The KOR process is most effective when used as instructed while sleeping, for two weeks. We do want to warn you that there is a possibility of sensitivity when using any bleaching system. If sensitivity is something you suffer from, please inform Dr. DeMercy or Dr. Kossick to confirm this system is right for you.
We recommend that you use the trays a few hours per day. The trays should for two weeks, and if further whitening is desired after that time, then an in-office bleaching procedure can be completed. We do want to warn you that there is a possibility of gum damage when you use the bleaching trays because of the solution.
Once the process is finished, you will feel like a brighter, younger person. To start whitening your teeth, call our office now!