Are you ready to fill the gap in your mouth with a bridge? If so, Dr. Jeff DeMercy, Dr. Amanda Kossick and Dr. Curtis Guest are here to do the job!
We offer dental bridges in Roswell, Georgia, to literally bridge the gap in your mouth. They can replace one or more missing teeth, and they are meant to give you the smile you have always wanted. There are many benefits to dental bridges, which are:
• The ability of restoring your smile
• The ability to properly chew and speak
• The ability to maintain the shape of your face
• The ability of preventing remaining teeth from drifting or shifting out of place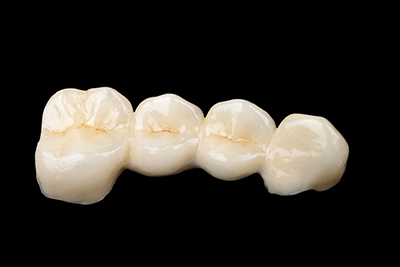 Dental bridges are made of two or more crowns that are placed on the natural teeth on both sides of the gap. Between the crowns are false teeth that are made of gold, alloys, porcelain, or a combination of these materials.
The process of installing a dental bridge involves your dentist at DeMercy Dental preparing the natural teeth for the crowns. A portion of the tooth will be shaved to allow room for the crown. Next, they will make impressions of your teeth and send them to a lab to be made for you. Your dentist will give you a temporary bridge to wear between visits. Your second visit will involve your dentist checking and adjusting your new bridge to your bite. Once it fits perfectly, it will be permanently cemented into place.
To schedule an appointment to receive a dental bridge, call our office now!