Financial Options
We love working with our dental family of patients, and we love bringing life to their smile. We are committed to helping our patients in any way we can, and one of those ways is by filing your insurance. As long as your insurance is active and the information is correct we can submit the service claim. Some insurance plans are written differently for filing claims, please feel free to ask if you have any questions regarding your insurance plan. We also accept the following payment forms:
• Cash
• Checks
• Credit Cards
• CareCredit
CareCredit is a third-party financing company that offers no- and low-interest payment plans. Dr. Jeff DeMercy, Dr. Amanda Kossick and Dr. Curtis Guest are proud to offer these options for you to help your visit to DeMercy Dental smooth and affordable. We are here to give you the dental care you need—even if you have do not have insurance. We love our patients, and we are so excited to work with you! If you have any questions about your financial options, please feel free to call our office in Roswell, Georgia, today.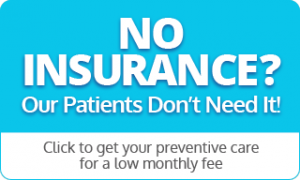 We also have Wells Fargo Health Advantage financing available, please follow the link to apply. Options of month to month payments, an online account to manage finances and free access to FICO credit score.     www.wellsfargohealthadvantage.com/apply
Patient Forms
Are you excited for your appointment at DeMercy Dental but you are not too thrilled about filling out large amounts of paperwork? Well, we have something that can help you! We have provided your new patient forms right here on this page. We invite you to print the forms out, complete them at home, and bring them into the office with you. By doing this, your wait time will be cut exponentially and you will see our doctors much sooner. We understand that your time is valuable, and we do not plan to waste any of it here at our office in Roswell, Georgia. If you are having trouble completing or locating the forms, please feel free to call us! We are here to help out in any way we can.
Click here for New Patient Registration Forms
Special Offers
$100 Off Any Dental Service
Drs. DeMercy, Kossick and Guest love welcoming new patients to our office! As you join our dental family, we are pleased to offer you $100 off any dental service at DeMercy Dental. To learn more and to set up your visit with our friendly dentists in Roswell, Georgia, we welcome you to contact us today by calling 770.641.8010. We look forward to caring for your smile!
No cash value. This offer is valid for new patients only. Authorized by Jeff R. DeMercy, DDS.